From July to September, the chimeras enter the scene in the streets of the Cité Plantagenêt. At nightfall, the cobblestones and facades of the emblematic monuments of Old Mans are adorned with enchanted lights. Discover the course of light projections that animates the city every evening of the summer.
A magical spectacle in the historic district of Le Mans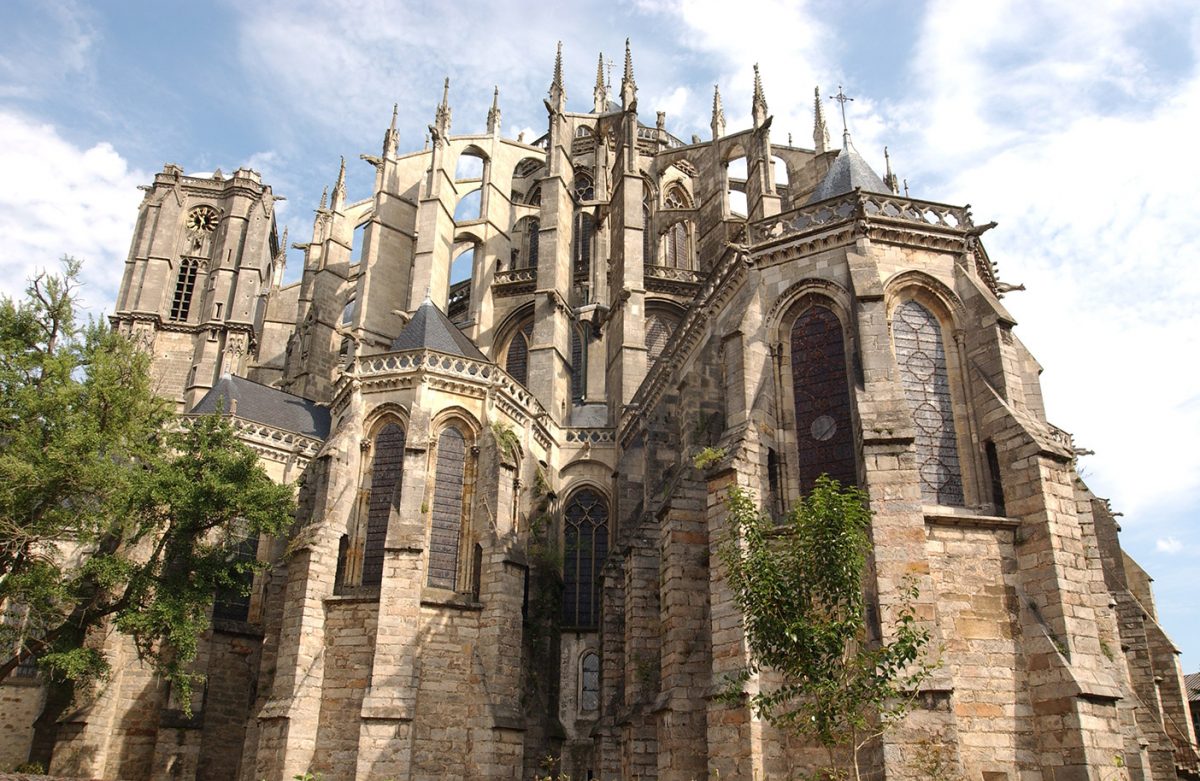 An enchanting journey
On the Gallo-Roman wall , the Saint-Julien cathedral and in the alleys of the Cité Plantagenêt, visual creations projected on the walls invite contemplation. There is also a forest of anonymous portraits of Mancelles and Manceaux photographed by street artist Philippe Écharoux.
Here and there, a few hidden phrases in the old town will no doubt make you smile or provoke a moment of reflection. From ghosts to chimeras, the paintings are revealed during the walk between frightening gargoyles and benevolent fairies.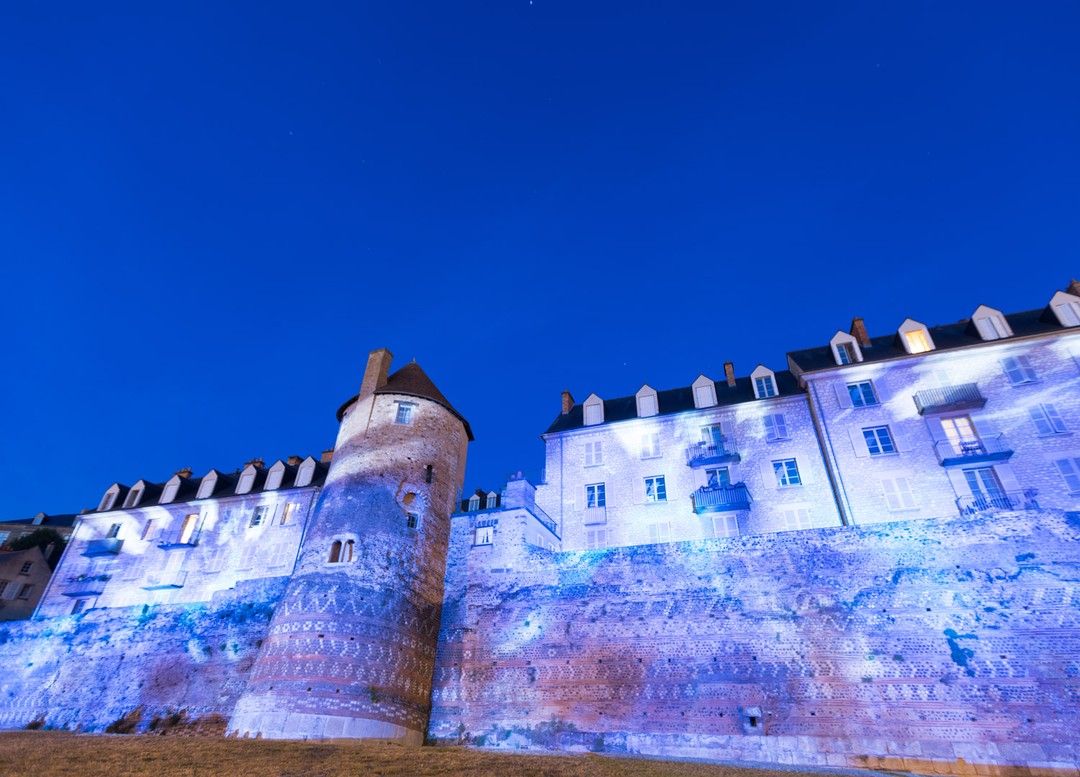 The Gallo-Roman wall, a projection 100 meters long
Leaning against the historic center of Le Mans, the Gallo-Roman wall becomes a monumental projection screen at the foot of the Cité Plantagenêt . Discover Le Mans director Nicolas Boutruche's poetic tribute to the literary work of Saint-Éxupéry. Since 2021, on another part of the wall, Les Fables de La Fontaine have been in the spotlight: will you be able to recognize the fables represented?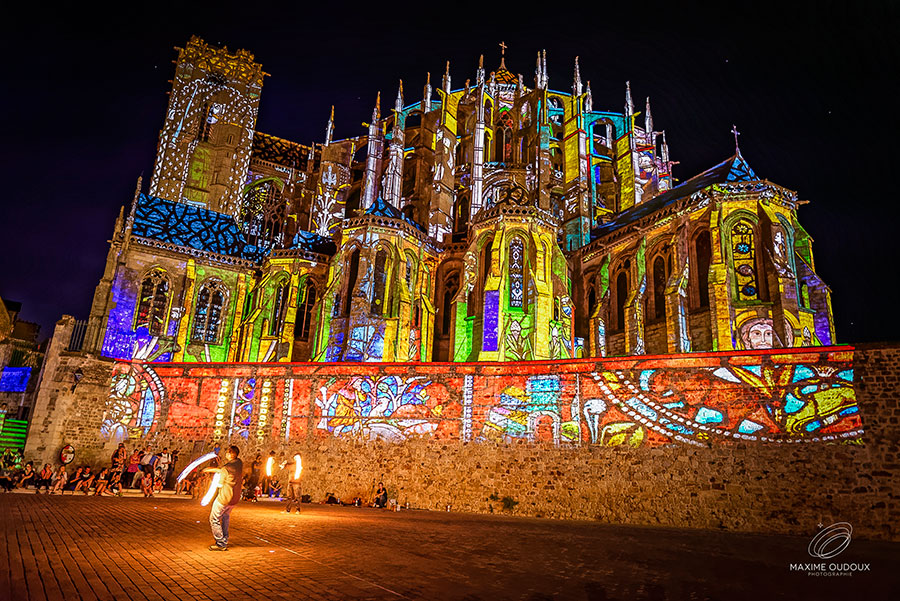 Le Mans Cathedral and its flamboyant colors
The lighting of the Saint-Julien cathedral sublimates its architecture with a play of flamboyant colors from midnight blue to garnet and golden yellow. From now on, a contemporary creation by Nicolas Boutruche centered on the facade of the cathedral replaces the fresco of the musical angels of Skertzò which animated the monument since 2005.
The imagery of the historical scenographer of the Night of the Chimeras remains on the royal porch. A new scenography projected on the chevet of the cathedral tells the rich history of the city of Le Mans.
A spooky scenography
La Nuit des Chimères began in 2005 with a scenography designed by the Athem and Skertzò studio. This has evolved over the years, inviting other artists to design ephemeral works within the course which contributes to the enhancement of the urban landscape. The event attracts 150,000 visitors each year, the equivalent of the population of Le Mans.