Over the centuries, Malicorne has become one of the major centers of French artistic earthenware, renowned for its openwork earthenware. Discover the craftsmanship of the Malicorne-sur-Sarthe factories and the collections of the Earthenware and Ceramics Museum.
Malicorne earthenware, three centuries of history
In 1747, Jean Loiseau , a first potter from Touraine, settled in the village of Malicorne. He set up his workshop in a former inn "Le Plat d'Étain  ". Thanks to a land rich in clay, an abundance of wood for the cooking ovens and a trading port on the Sarthe river, Malicorne offers all the assets for the establishment of its factory. It will become at the beginning of the 20th century the Faïencerie Bourg-Joly Malicorne .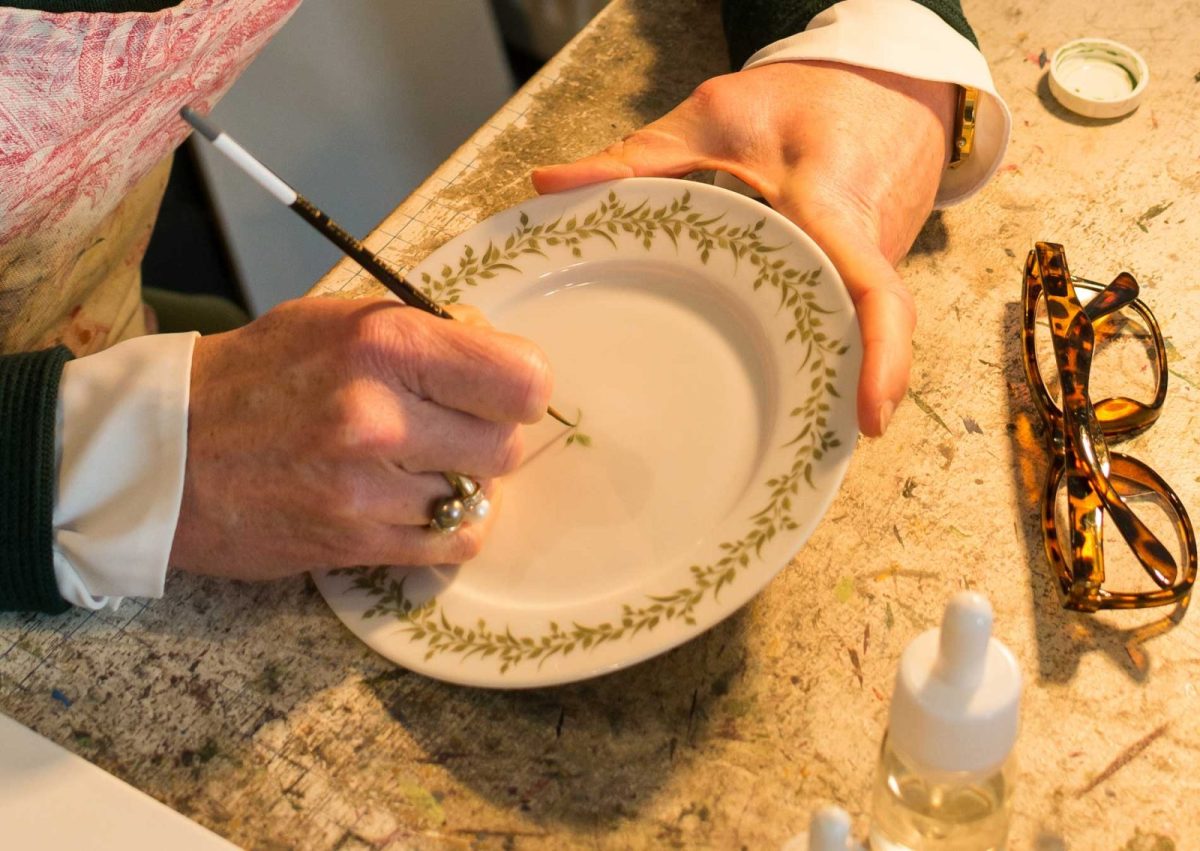 From everyday crockery to decorative earthenware
In the 18th and 19th centuries, earthenware factories multiplied in Malicorne to supply the surrounding countryside with tableware for domestic use. At the end of the 19th century, craftsmen produced earthenware with decorations inspired by old models from French earthenware factories such as those in Nevers, Rouen or Quimper.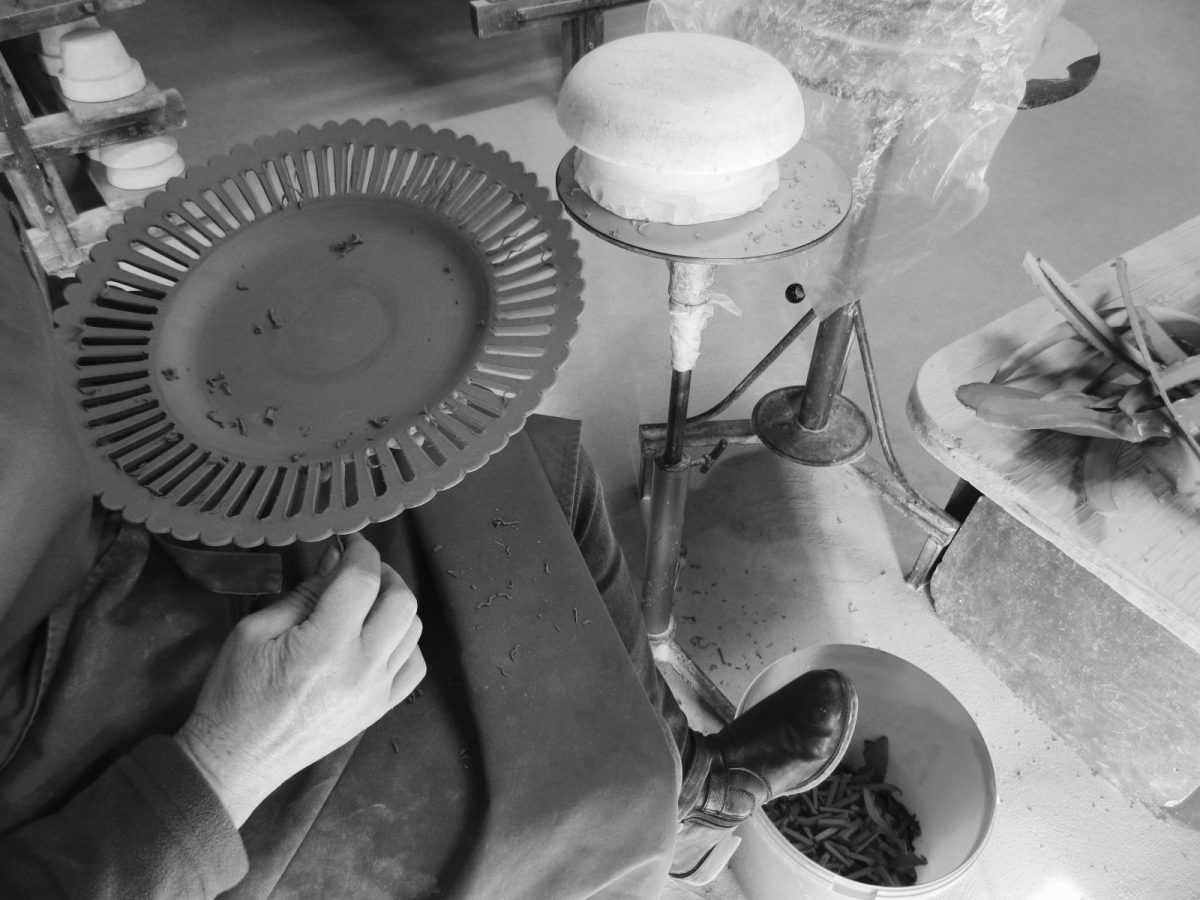 Malicorne openwork earthenware
In 1924, Émile Tessier created the rare and delicate openwork technique that became Malicorne's specialty. Once turned, the piece of raw clay is cut using a pointed blade to create fine openings reminiscent of the work of lacemakers. Openwork brings lightness and elegance to plates, bowls and fruit baskets. The factory of Émile Tessier will become the Faïenceries d'Art de Malicorne .
Discover the arts and crafts of Malicorne
While Malicorne had several earthenware factories at the beginning of the 20th century, only the two historic factories are in operation today:
• Bourg Joly Malicorne founded in 1747 by Jean Loiseau
• Les Faïenceries d'Art de Malicorne founded in 1924 by Émile Tessier
To discover their crafts and in particular the openwork baskets which are the hallmark of Malicorne, push the door of their exhibition-sale shops located in the village.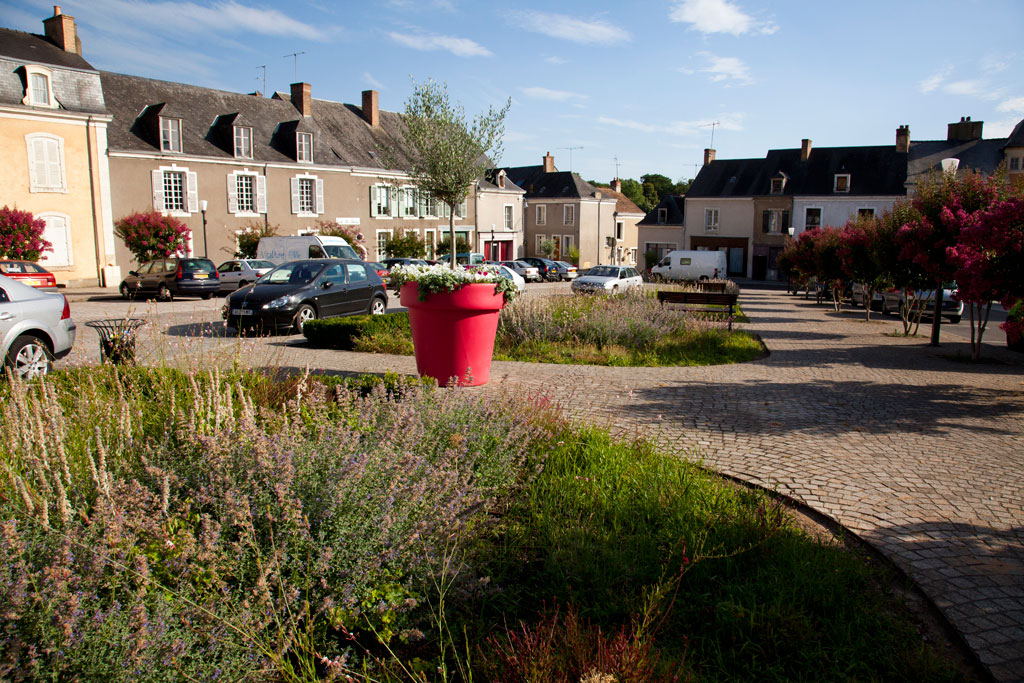 Labeled "City and crafts" Malicorne-sur-Sarthe also hosts several craftsmen (ceramists, wood turners, porcelain painters, etc.) to discover in the streets of the town.
Don't miss the Métiers d'art de Malicorne shop on the first floor of the former "colour mill". 
It is here that earthenware makers used to grind their stones under millstones to obtain colored pigments.
Place of life and meeting around artistic practices, the Museum of Earthenware and Ceramics promises a fun and interactive visit suitable for children. Take part as a family in a creative workshop to experiment with the material and learn the basics of the potter's trade.